via Boing Boing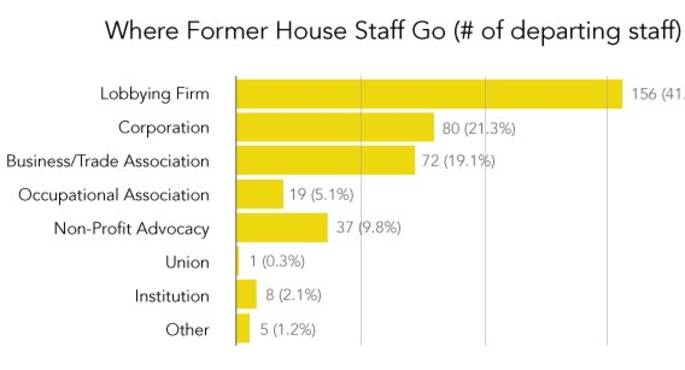 Nicko from the Sunlight Foundation sez, "Today the Sunlight Foundation continued an investigation of how congressional offices operate with a closer look at the ever-present "Revolving Door." The new analysis, covering 2009 to 2011, found at least 378 House staffers left Congress and became registered lobbyists, according to a review of U.S. House disbursement data and federal lobbying records. This group of former House offices and committee staffers includes 50 legislative assistants, 32 chiefs of staff, 26 legislative directors and 22 staff assistants who moved from Capitol Hill to K Street.
Perhaps there is some merit in the Greens proposal to register lobbyists. I am yet to be convinced of the point of that.
---
Do you want:
Ad-free access?
Access to our very popular daily crossword?
Access to Incite Politics magazine articles?
Access to Podcasts?
Access to Political Polls?
Our subscribers' financial support is the reason why we have been able to offer our latest service; Audio blogs. 
Click Here  to support us and watch the number of services grow.