A correction of the SST wonky charts at Stats Chat: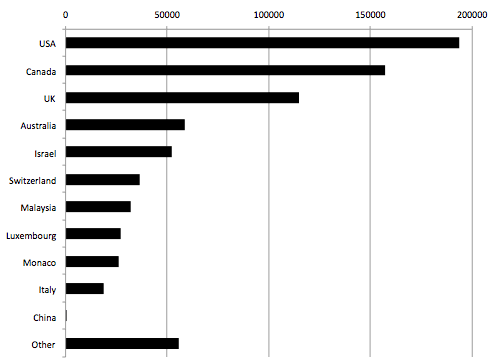 I don't recall Labour or the Greens or Winston Peters protesting all those land sales to Americans, Canadians, Israelis, Swiss, or Italians….but boy have they carped on about sales to Chinese investors.
The numbers just don't support their worry, even when you add in the Westpac Farms formerly owned by the Crafar family.
---
Do you want:
Ad-free access?
Access to our very popular daily crossword?
Access to Incite Politics magazine articles?
Access to Podcasts?
Access to Political Polls?
Our subscribers' financial support is the reason why we have been able to offer our latest service; Audio blogs. 
Click Here  to support us and watch the number of services grow.