via Boing boing
Mexican tattoo star Maria Jose Cristerna, better known as "La Mujer Vampiro" (Female Vampire), poses during the Venezuela Tattoo Expo in Caracas, January 27, 2012.

She is a 35-year-old attorney. 98 percent of her body is covered in tattoos. She also has prosthetic fangs, and platinum implants in her forehead.

"The 'Vampire Woman' was not something I thought of, it was a name that one of Mexico's major television stations baptized me with," she tells ABC News in one interview from the tattoo expo. "It doesn't necessarily bother me because it has helped me transcend to a new level. Yes, I do like vampires but they are only a dream, a fantasy."

She says the body modification project was a form of self-expression she sought after being the victim of domestic violence in a former marriage.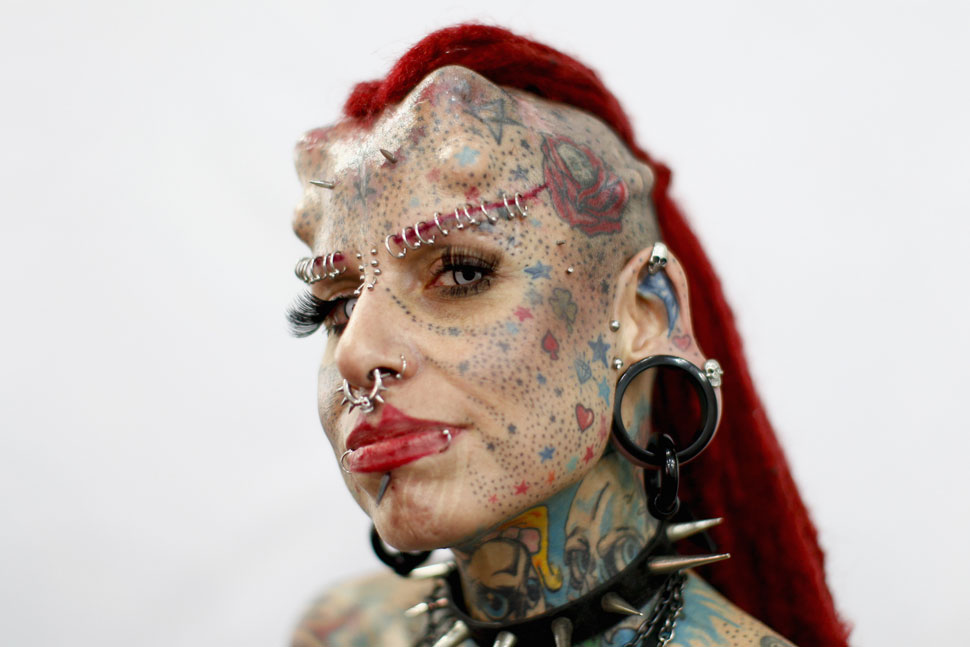 ---
Do you want:
ad-free access?
access to our very popular daily crossword?
access to Incite Politics magazine articles?
Silver subscriptions and above go in the draw to win a $500 prize to be drawn at the end of March.
Not yet one of our awesome subscribers? Click Here and join us.