"While visiting a hip Baklava spot in Istanbul," says Joe, "This chef proudly walked out exhibiting his political creation: Barack Obama made completely from baklava."

As an aside: looks like the chef used the same Associated Press photo as reference material that got Shepard Fairey in so much trouble. Can you barter for photo licensing with tasty sweets?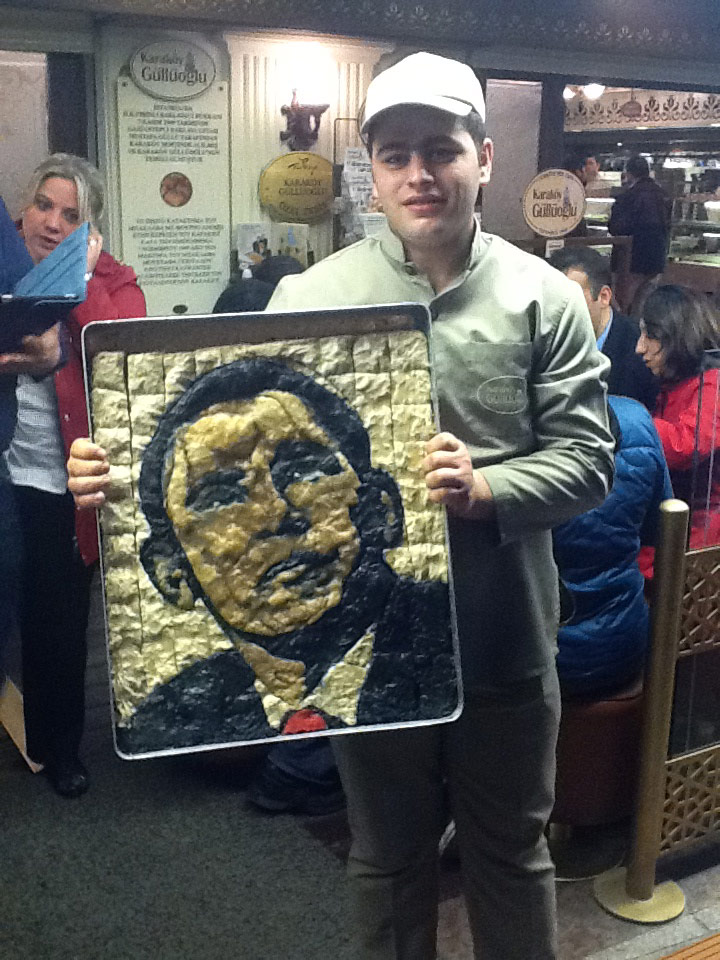 ---
Do you want:
Ad-free access?
Access to our very popular daily crossword?
Access to Incite Politics magazine articles?
Access to Podcasts?
Access to Political Polls?
Our subscribers' financial support is the reason why we have been able to offer our latest service; Audio blogs. 
Click Here  to support us and watch the number of services grow.