Now I know what to get Jami-Lee Ross for Christmas:
"Ronald Reagan Riding a Velociraptor," by *SharpWriter on DeviantArt. You can buy prints of this image, and other awesomely weird works by SharpWriter, at his Etsy store.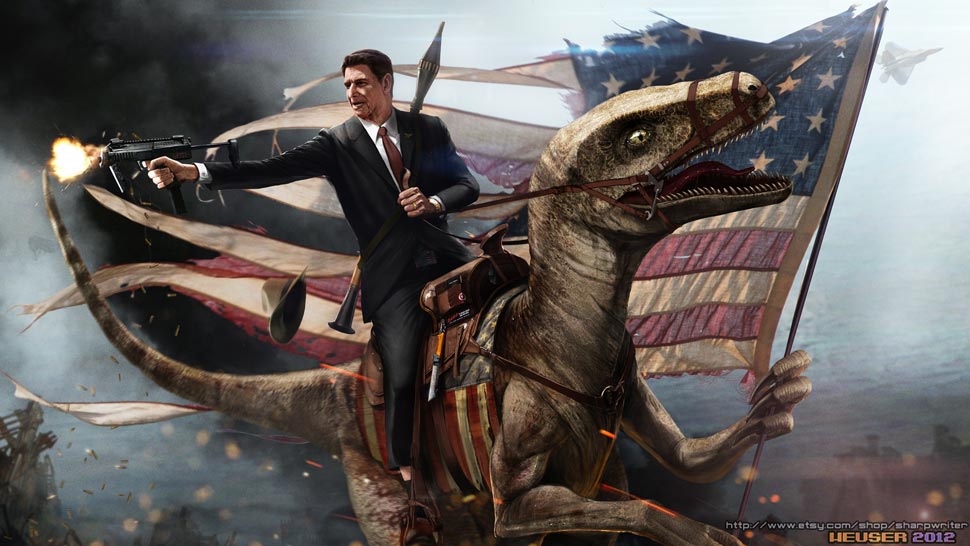 ---
Do you want:
ad-free access?
access to our very popular daily crossword?
access to Incite Politics magazine articles?
Silver subscriptions and above go in the draw to win a $500 prize to be drawn at the end of March.
Not yet one of our awesome subscribers? Click Here and join us.