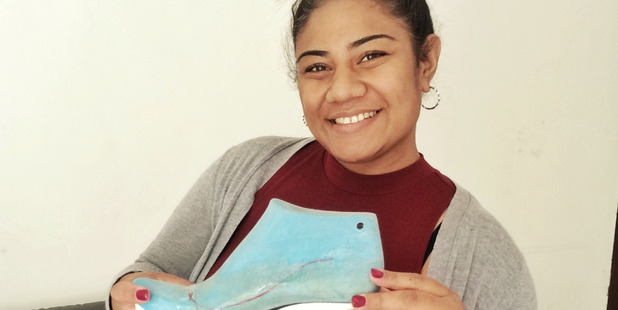 Today's face of the day Gustavia Lui is inspiring not only because of her business success but because of her back story.
When Gustavia Lui had to tell her boss she could wear only Jandals because her feet were too big for any other shoe, it sparked an idea that would change her life.

The 28-year-old from Manurewa, South Auckland, is behind a new online shoe business dubbed Staavias.

Specifically catering to women with large and wide feet, the company makes stylish high heels and sandals in sizes 10 to 14.

Mrs Lui, who quit her full-time office job last year, has been working hard towards her new venture for the past two years.

A long-time lover of beautiful shoes, she admits she could never find a pair of heels that fitted her size 11 feet.

"They're big, long and wide. I've worked in corporate and there were times I couldn't go to work because I just didn't have shoes.